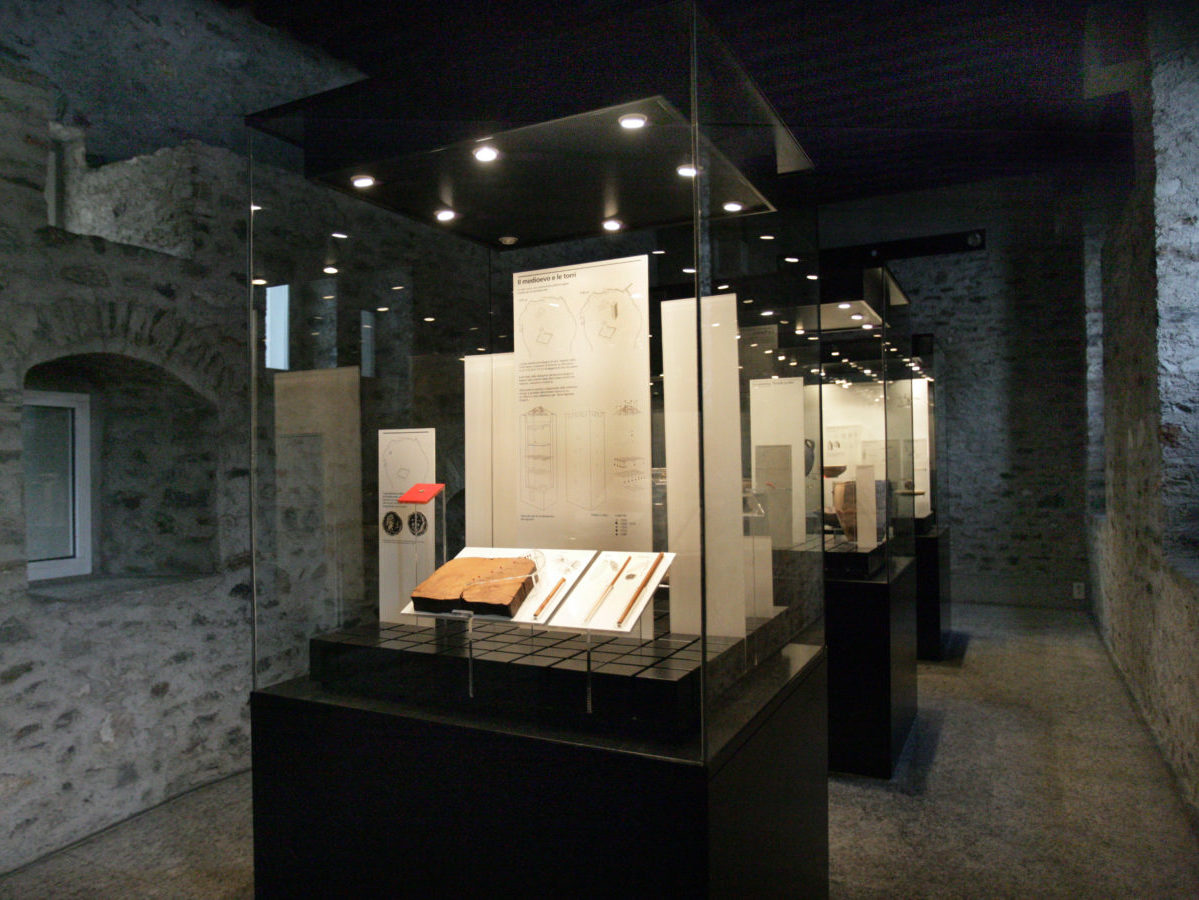 Castel Grande Museum
The museum is housed on two floors in the south wing of Castel Grande. The historical and archaeological section located on the ground floor houses finds that testify to the 6500 years of human presence on the hill, from the first Neolithic village to the 20th century. The exhibition itinerary allows the visitor to immerse themselves in the heart of the archaeological investigations that have made it possible to discover the artefacts exhibited in the museum. The archaeological finds evoke the daily activities of the first inhabitants of the hill, as well as some typical industries of the Stone Age, such as agriculture or the flint and rock crystal industry, and, later, metalworking. Then the stages that marked the evolution of the settlement from the Bronze Age to the Middle Ages are conjured up. Finally, a collection of sixteenth-century coins is displayed, evidence of a mint in the three primitive cantons of Bellinzona.
The historical and artistic section houses a core collection of 144 tempera drawings on paper (ca. 1470), which originally embellished the wooden ceiling of a sumptuous fifteenth-century residence in the town centre, which was demolished in 1970. Created by a Lombard artist, they depict Renaissance themes, such as the upside down world, the allegories of the virtues, famous men, and Petrarchan lyric poetry.
Opening hours:
November-March/April: 10:30 – 16:00
March/April-November: 10:00 – 18:00