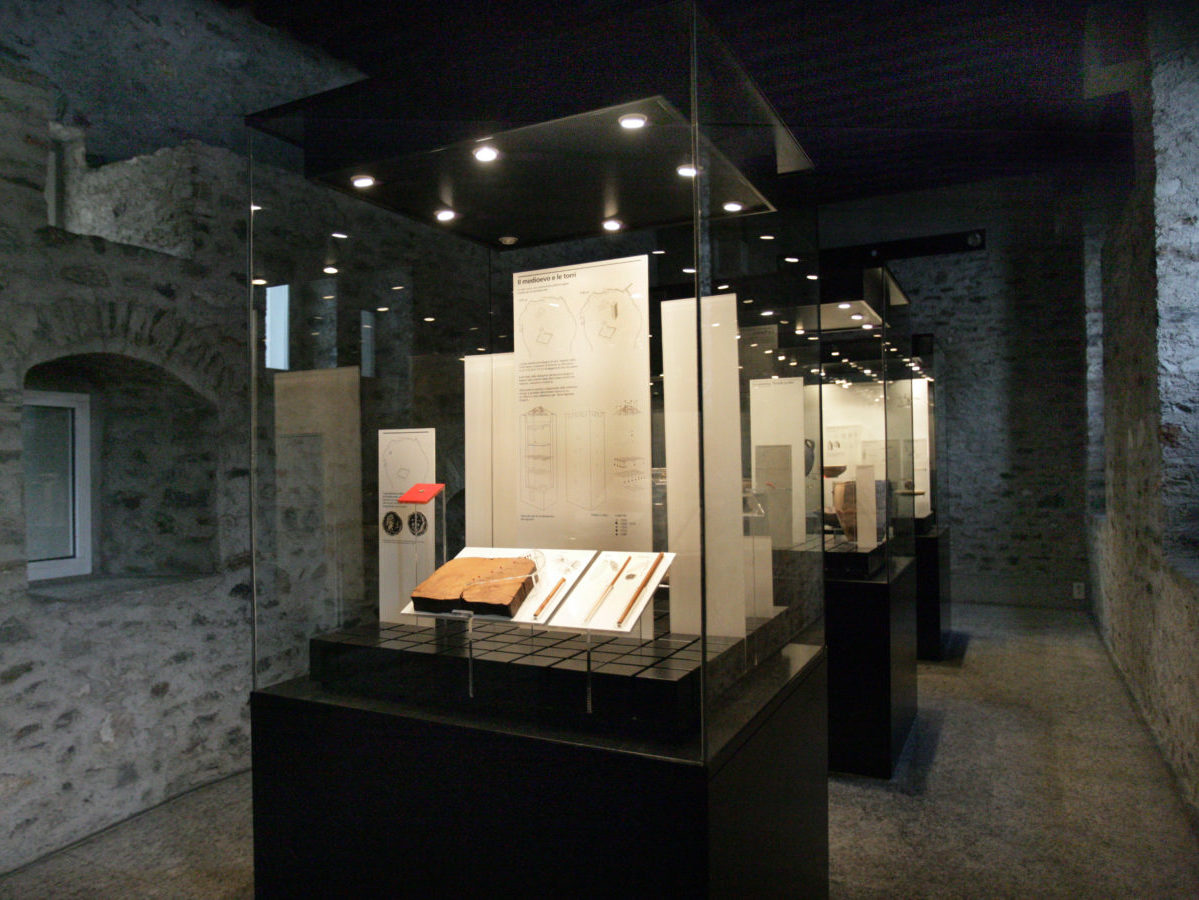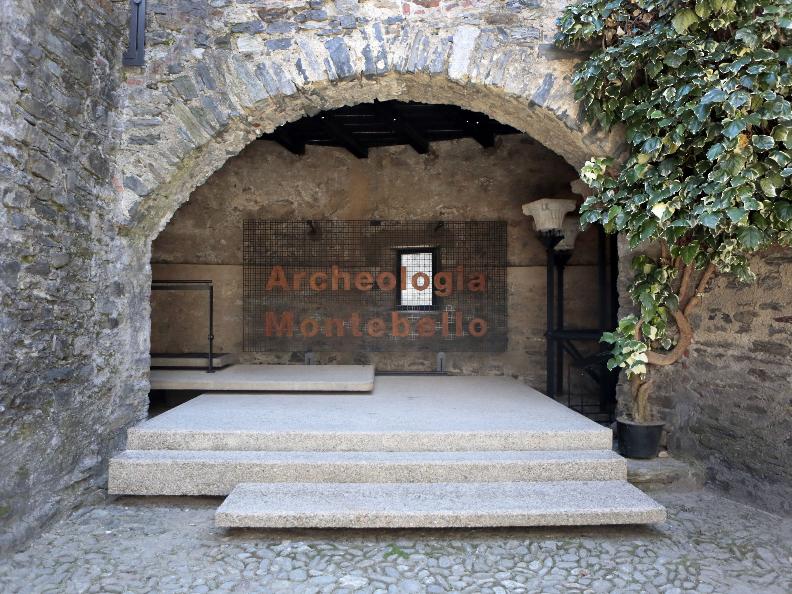 No event found!
Guided tours and workshops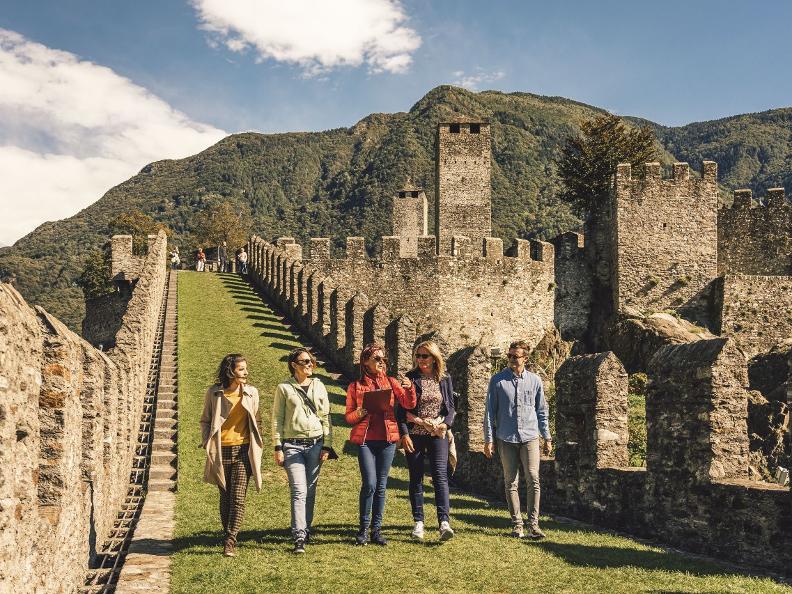 Guided tour of the City of Bellinzona and Castel Grande
Discover the historic centre of Bellinzona and Castel Grande, and learn about its history from an expert guide! The tour runs every Saturday morning, from 18.03.2023 to 11.11.2023, starting from 11:00 in front of the tourist office on Piazza Collegiata.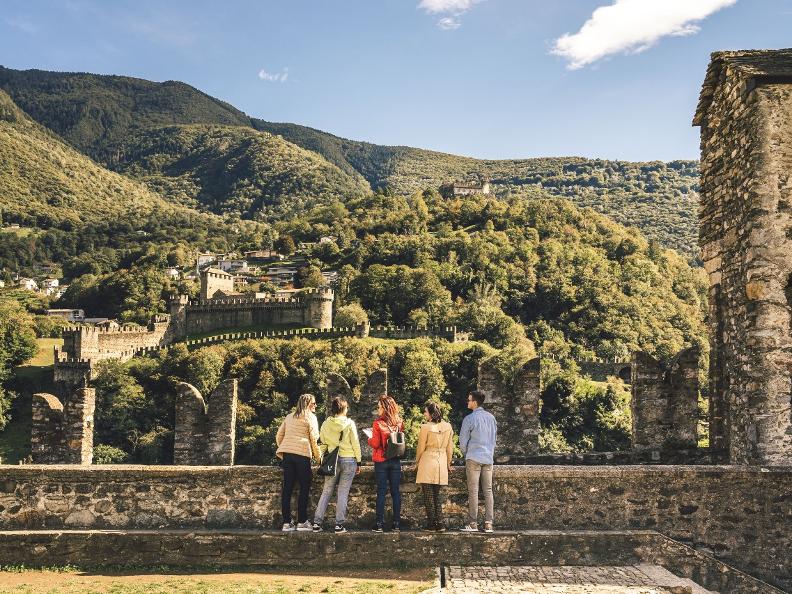 Personalised visits to the Fortress of Bellinzona
Those visiting the Fortress of Bellinzona have the option of organising personalised guided tours with certified guides who will be able to show them all the corners and curiosities relating to the three castles and the bulwark surrounding the historic centre of Bellinzona. The route and the topics covered are agreed on request.
Visitable areas: Castel Grande and the bulwark, Montebello, Sasso Corbaro, town walls.
Topics: History of the fortress, temporary exhibitions, historical and archaeological collections, restorations.
Duration and rates: variable, depending on the chosen route.
The Ticino Archaeological Association in partnership with the Bellinzona Fortress offers various activities for schoolchildren in Italian-speaking Switzerland.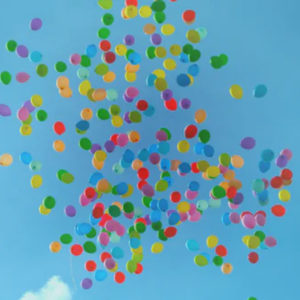 On Wednesday, April 26th, 2023 (backup date May 3rd, 2023), starting at 2:00 pm, the play area of the Montebello Castle in Bellinzona will host the final party of Minimusica.
...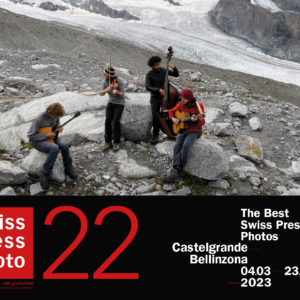 The best Swiss press photos of 2021 The Swiss Press Photo Awards were presented by the Fondation Reinhardt von Graffenried on 27th April 2022, in Berne. The Swiss Press Photo
...
No event found!